About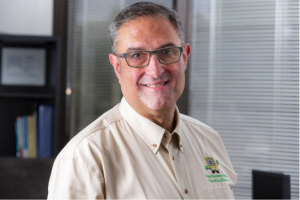 Bob Linzer E.A. received his Associate's Degree in Hotel/Restaurant Management and completed his Bachelor's Degree in 1984 at the University of Houston with a BS in Human Resource Technology with a minor in Accounting.
After completing his schooling, he worked for the McDonald's Corporation in store management and later worked for a small bookkeeping firm specializing in automotive related services, then expanding to other family owned types of business including restaurants, retail, medical and other family-owned business, which has given him insight into managing accounts for Business-to-Consumer organizations with different billings and filings. He is well-credentialed as a bookkeeper, having become an Enrolled Agent with the Internal Revenue Service in 1996.
As a volunteer in many civic and religious organizations, he enjoys giving back to the community. Bob has been married over 35 years, has one daughter, and has hosted numerous High School Foreign Exchange Students.
Bob is also an Eagle Scout!

Roy Schneider joined the Need Business Help team as a Business Consultant. He has been working within the tax field since 2013 and has been involved in managing business's financials since 2015. In May 2017, Roy graduated from the Rabbinical College of America with a B.A. in Jewish Monetary Law. He projects graduating with a second degree in May 2019 from Excelsior College with a B.S. in Accounting, where he is currently at the top of his class having a 3.93 GPA. Upon graduation, Roy is determined to pursue the IRS Enrolled Agent credential followed by CPA licensure.
Roy has been a key part of many business owners' peace of mind in various industries and stages of growth. His clients consistently identify his resourcefulness in improving their business financials and operations to the extent where they feel like they didn't just hire a number cruncher but rather a concierge CFO. He is adamant about providing value for his clients and making sure numbers aren't just thrown at them but rather utilized to maximize both personal finances and overall business performance.
Roy is also big on giving back to the community. He spent a few years helping low-income individuals prepare taxes as a Site Coordinator of the IRS Volunteer Income Tax Assistance Program. He also enjoys volunteering his time to deal with three non-profit's financial administration.
Eduardo Birch is currently the Office Administrator. In addition, he assists with tax preparation and consults with Hebrew and Spanish speaking clients. He joined Need Business Help? in January 2012. Eduardo was born in Mexico City and was raised in Israel and is fluent in both Spanish and Hebrew. Having owned two businesses, Eduardo has vast knowledge necessary to help Hispanic and Israeli-owned businesses integrate themselves into the American business system.
Sharon Hakim works with clients as an external bookkeeper processing billing, check processing, and account reconciliations. She is bilingual in Spanish.
Sarah Dagan is an account processor in both QuickBooks Desktop and QuickBooks Online doing our monthly accounts.
Leslie Macias is a student intern from the University of Houston and does monthly account processing in both QuickBooks Desktop and QuickBooks Online. She is bilingual in Spanish.