About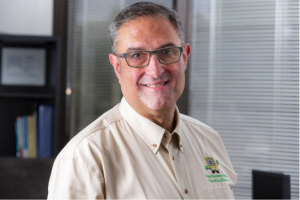 Bob Linzer received his Associate's Degree in Hotel/Restaurant Management and completed his Bachelor's Degree in 1984 at the University of Houston with a BS in Human Resource Technology with a minor in Accounting.
After completing his schooling, he worked for the McDonald's Corporation in store management and later worked for a small bookkeeping firm specializing in automotive related services, then expanding to other family owned types of business including restaurants, retail, medical and other family-owned business, which has given him insight into managing accounts for Business-to-Consumer organizations with different billings and filings. He is well-credentialed as a bookkeeper and has been licensed to prepare taxes since 1996.
As a volunteer in many civic and religious organizations, he enjoys giving back to the community. Bob has been married over 40 years, has one daughter, and has hosted numerous High School Foreign Exchange Students.
Bob is also an Eagle Scout!

Glenn Mujica joined the Need Business Help? team in 2020 as a Business Consultant. He will be available for assistance in financial analysis, budgeting, forecasting, and business case development. Glenn has more than 20-years' experience in Management Consulting focusing on process improvement coupled with strategy, organizations, and system evaluation for small and medium size businesses. He has worked on many software implementation projects throughout Latin America. In addition to strategy and organizational consulting experience he has worked with many clients on training programs and has taught in-house courses on Project Management and Business Cases Development. He is a Visiting Critic in the undergraduate program in RICE University. In the past he has served as a Consultant within PwC, Deloitte, and Arthur D. Little. Glenn holds a Bachelor of Engineering in Computer Sciences and a Diploma in Marketing from Simon Bolivar University in Caracas, Venezuela and a MBA from IESA in Caracas, Venezuela. He is a PMP and holds Prince2 and Scrum Master certifications. He is bilingual in English and Spanish.
Eduardo Birch is currently the Office Administrator. In addition, he assists with tax preparation and consults with Hebrew and Spanish speaking clients. He joined Need Business Help? in January 2012. Eduardo was born in Mexico City and was raised in Israel and is fluent in both Spanish and Hebrew. Having owned two businesses, Eduardo has vast knowledge necessary to help Hispanic and Israeli-owned businesses integrate themselves into the American business system.
Courtney Chiodi has been with Need Business Help? since July 2018 and is our receptionist and account processor using both QuickBooks Desktop and Online. She also does payroll processing for many companies.